The Preservation Centre is responsible for the restoration and conservation of the museum's historical buildings, and provides restoration services for individuals and institutions nationwide. The centre promotes the use of traditional restoration, conservation and building methods through a programme of information, workshops, and consultancy services.

Courses and education

The Preservation Centre contributes to increased expertise in heritage conservation and organizes courses and seminars, some of them in cooperation with universities and colleges. Target groups are carpenters, teachers and museum craftsmen, but also others who want more knowledge about conservation and restoration techniques. We also work as instructors for others who want to arrange courses and seminars.

Contact the Preservation Centre
Berit Bakosgjelten - head of department

M: +47  950 88 889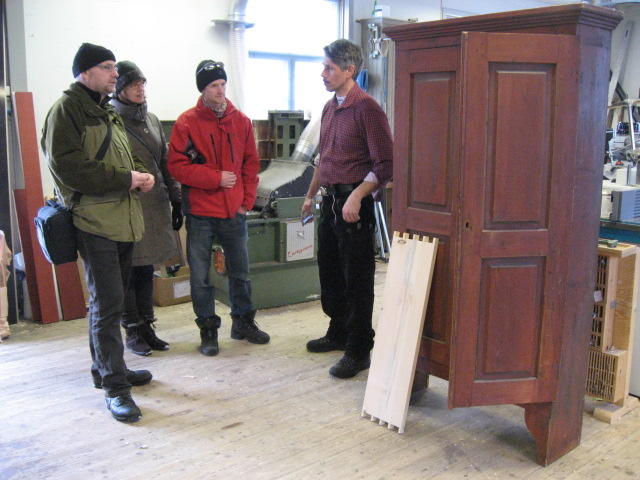 Antiquarian workshop
The Antiquarian Workshop at the Preservation Centre provides restoration expertise for repairing windows and doors, panelling, mouldings and other historical architectural details. All restoration is carried out according to antiquarian principles. Projects come from private homeowners as well as government antiquarian agencies. We also advise and draw up condition analysis reports, as well as measurement and documentation reports, which are an important basis when applying for grants for restoration projects. The trained restoration carpenters at the Antiquarian workshop make an important contribution in the effort to preserve listed buildings and historical architectural details.

Contact the Antiquarian workshop